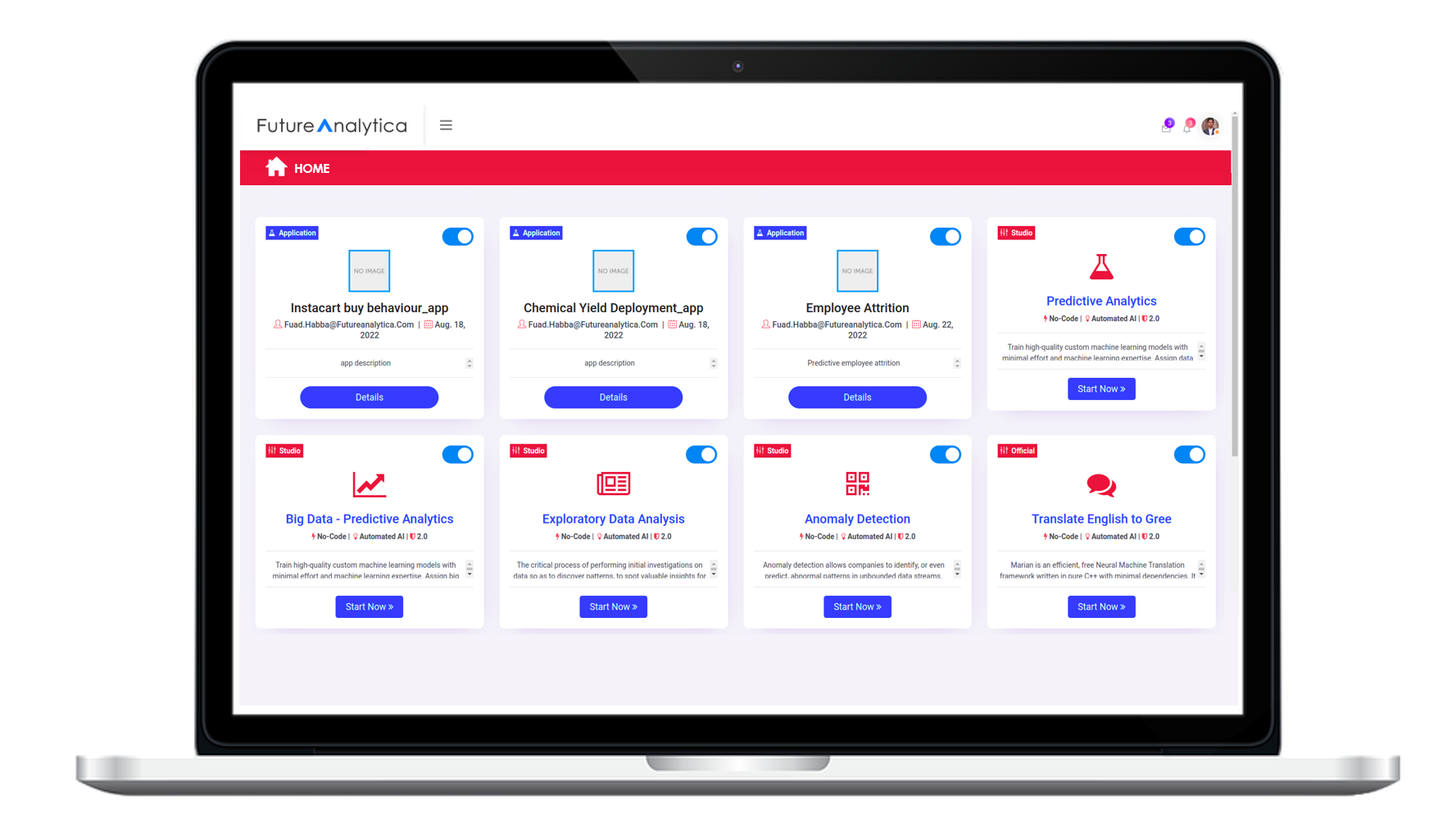 Get a bird's eye view of the whole range of models that are prebuilt & customizable based on top industry use cases/problems.
Load, process & transform enterprise data, at scale.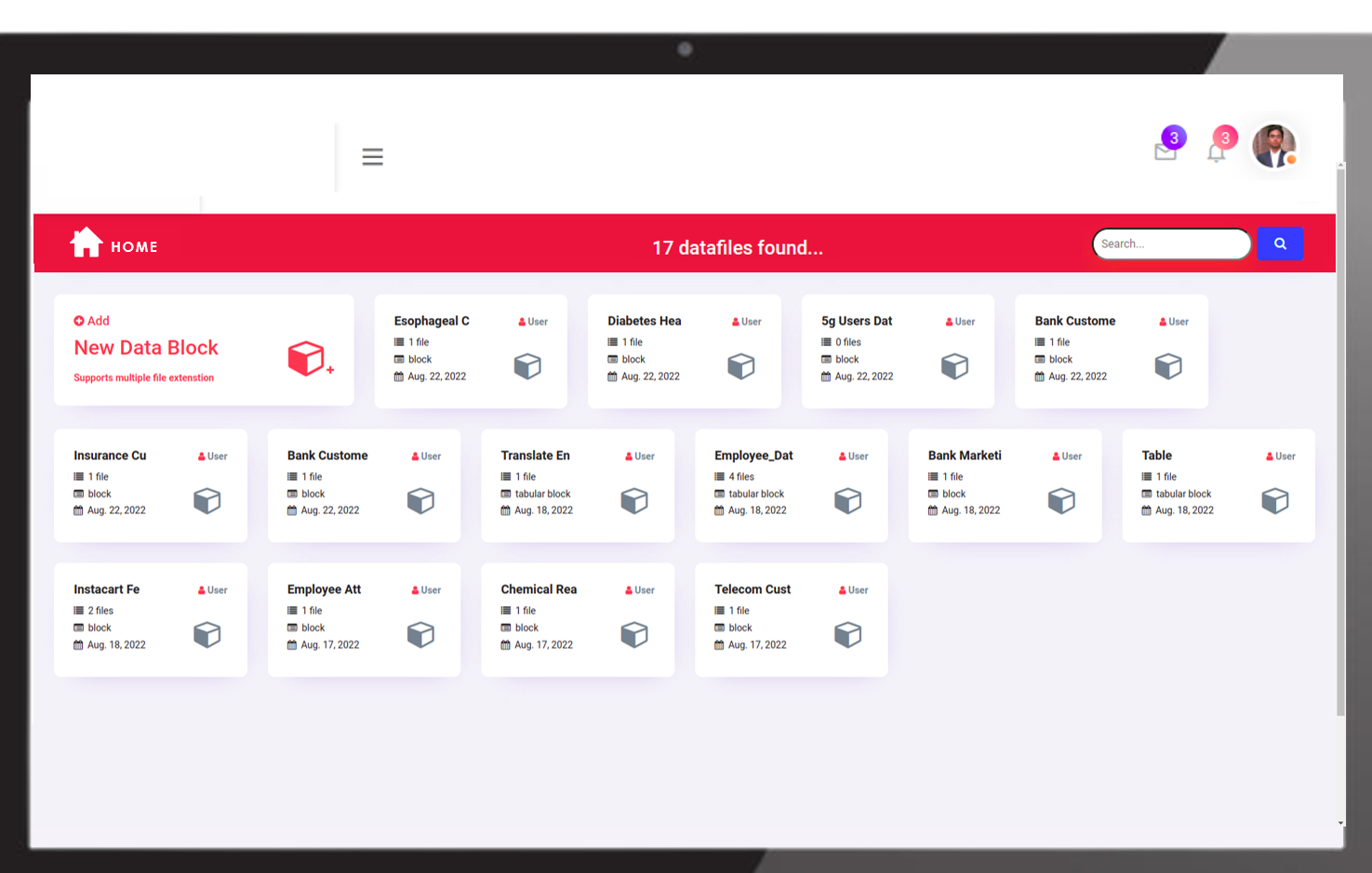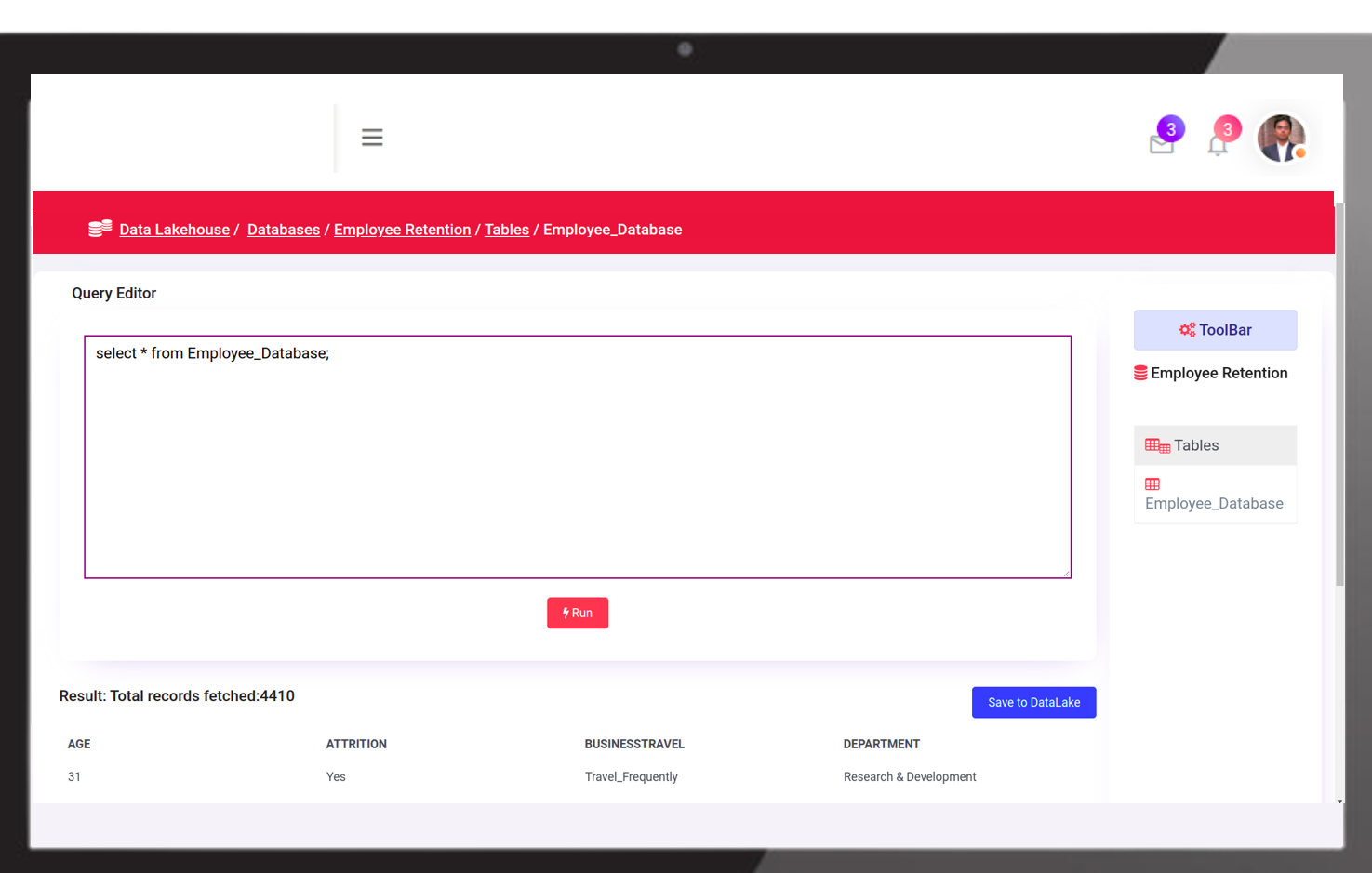 Process & transform large amounts of data with ease. Run SQL queries on your data to fetch results for reports.
Access AI modules that are designed to perform end-to-end AI/ML & data science tasks, along with a range of advanced analytics capabilities.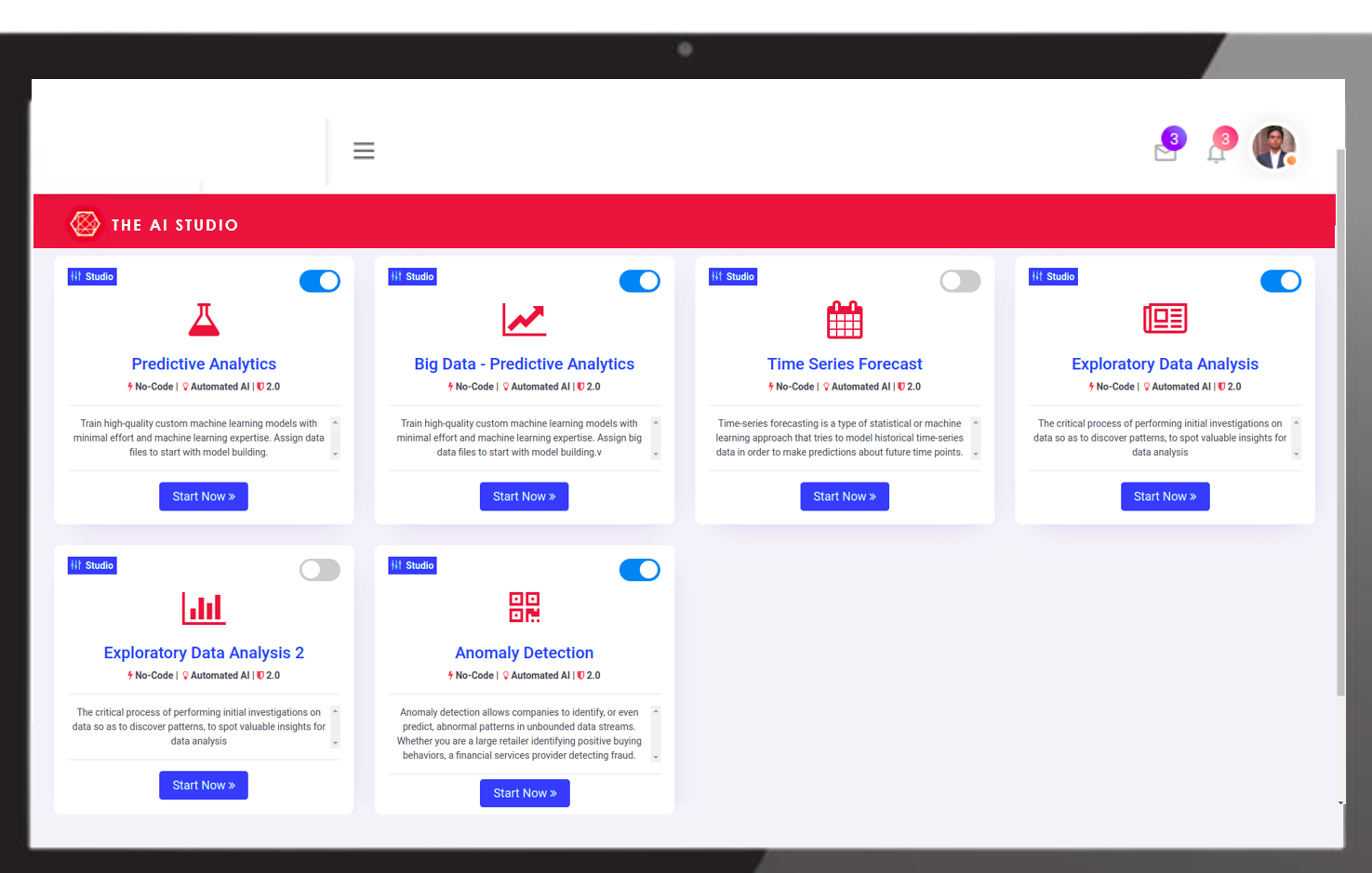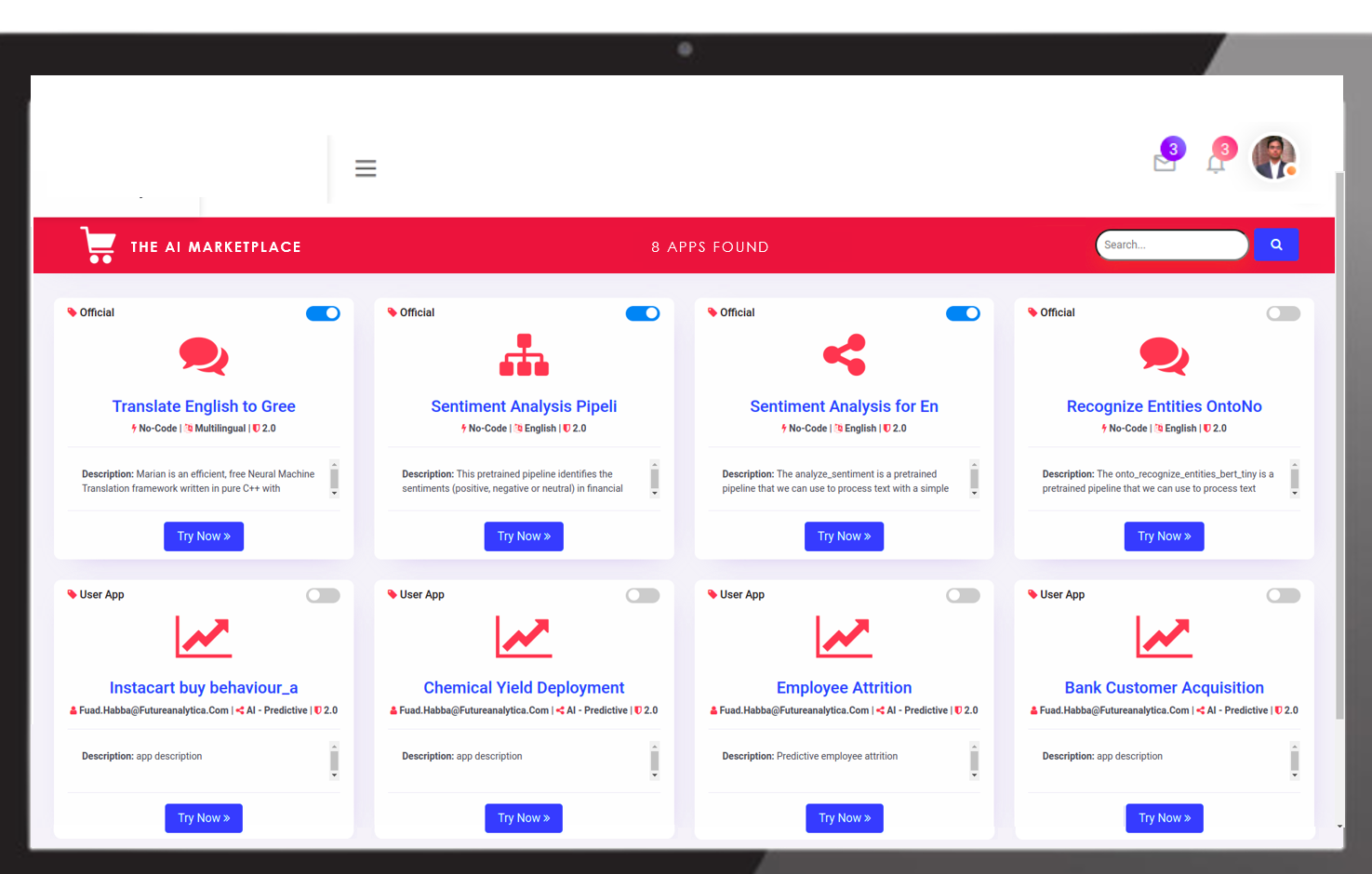 Access hundreds of AI apps, geared to solve the toughest of real-life problems for enterprises, across industries.
Deep analytics of org data on easy-to-read custom dashboards that enable smarter, faster decisions with powerful visualizations of key data.